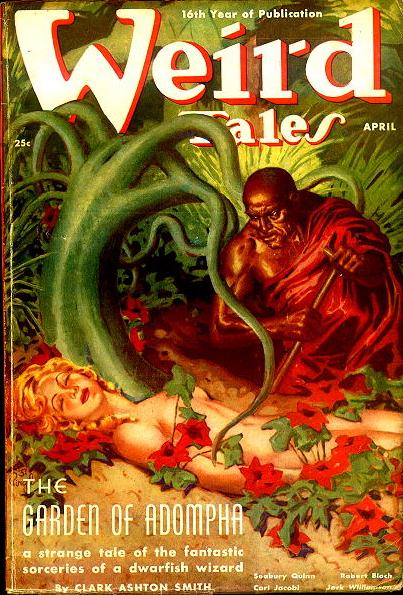 By all rights, Saving The Pearls: Defending Eden should not have been anything I needed to spend time thinking about. The problem with self-published books is that there's no reliable means of gauging quality, so I generally don't pay attention to them unless they've been recommended by someone I trust, or they took a title I wanted to use. The literary world would really benefit from some sort of comprehensive system to gauge the quality of self-published work, but until then, I have plenty of other books that I haven't had time to read.
Then Weird Tales went and made this a story about how not to run a magazine.
It's hard to find any aspect of this controversy that Weird Tales managed to handle well. First, the editor goes out of his way to get involved in what was already a building online controversy over an obviously touchy issue — not just by defending the book on Weird Tales' blog, but by promising to publish its first chapter in America's Oldest Fantasy Magazine. Then, once the backlash happens, his (co-)publisher decides that the best way to save the magazine is by throwing its editor under a bus.
Erik Owomoyela August 22, 2012 WritingWeird Tales 0 Read more >