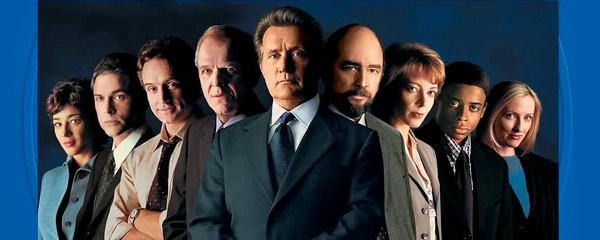 The big news from the interview that Aaron Sorkin did for Hero Summit was the surprisingly detailed amount of information he gave about how the Steve Jobs movie that he's writing would play out, for obvious reasons. (It's actually kind of disappointing, since I was basically hoping for a sequel to Pirates of Silicon Valley.) But what struck me the most was a throwaway remark he makes when the interviewer asks him how he might have written Mitt Romney's concession speech.
"In my world, Romney wouldn't have given a concession speech," Sorkin replies. "I could've had him win."
He never explains exactly what he means, but goes on to suggest that in his version of the campaign, Romney would have been the sort of bold truth-teller who stands up to the extremes in his party and makes an appeal for common decency. And it's probably the most telling moment in the interview, because it kind of perfectly captures the style and limitations of Sorkin's writing.
Erik Owomoyela November 17, 2012 StorytellingAaron Sorkin, The Newsroom, The West Wing 0 Read more >