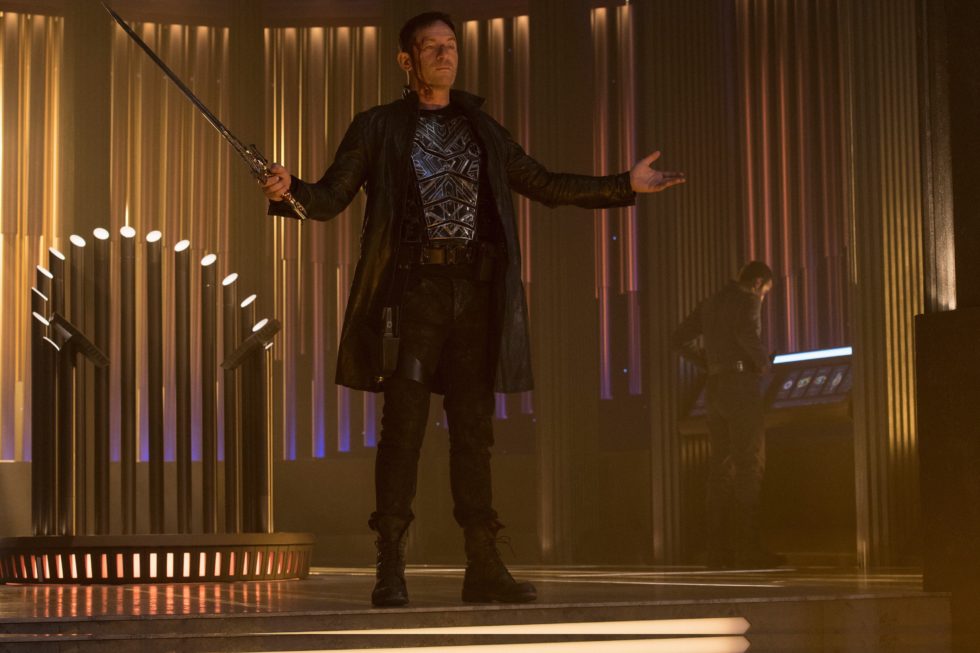 I've come to the conclusion that Star Trek: Discovery's main problem is that it's in too much of a hurry to actually deal with any of the ideas it brings up.
This article makes a pretty compelling argument that Discovery's most interesting element is the way it challenges Star Trek's idealism. But It also seems to work from the premise that suggesting maybe the Federation isn't that great amounts to a valuable piece of commentary in itself, without sparing any attention to how effectively the concept is presented.
That's maybe because Discovery doesn't present the concept very effectively at all. Because it's in too much of a hurry.
Erik Owomoyela February 3, 2018 Storytelling, ThoughtsStar Trek 0 Read more >